Preseason Win
With the main season starting next week v Palmerston Souths have set the bar by winning the Swamp dogs Preseason 10s at Freds pass reserve.
Souths won the final 3 tries to uni Pirates one, in monsoonal rain and swarms of flying ants.
It was a great event hosted by Sawampdogs, their new ground, now with lights and larger sheltered area made an excellent venue and atmosphere. I was great to see Mackillop Saints putting a team in.
Looking forward to the Slugger Cup V Palmerston next Week – come to Rugby park or catch the live stream on Youtube or Facebook.
Junior Signon
Junior Signon – all ages – Boys and Girls
Sports Vouchers welcome
Come and Sign up with us, or meet the team.
St John's Catholic College, 10-54 Salonika Street, The Gardens NT 0820 4:30 – 6:00 PM 5th Feb
Senior Signon
Senior Signon – Adults – Men and Women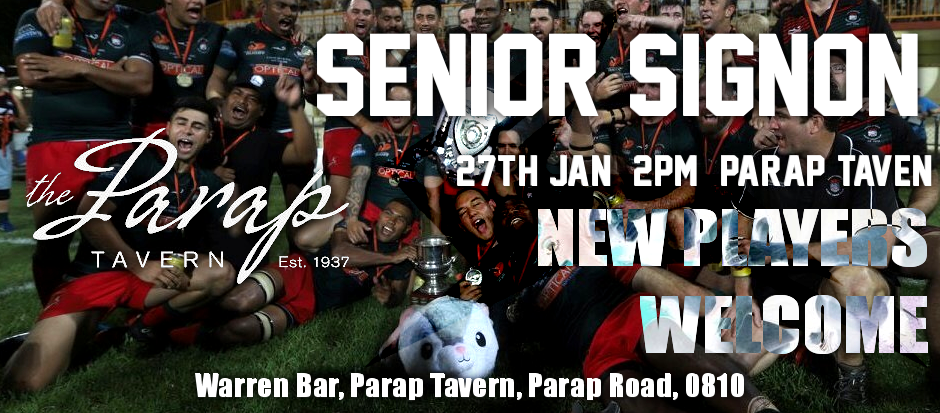 In the Warren Bar, Parap Tavern 2pm 27th Jan 2019
Start the Season in Style, or come and meet us at The Parap Tavern.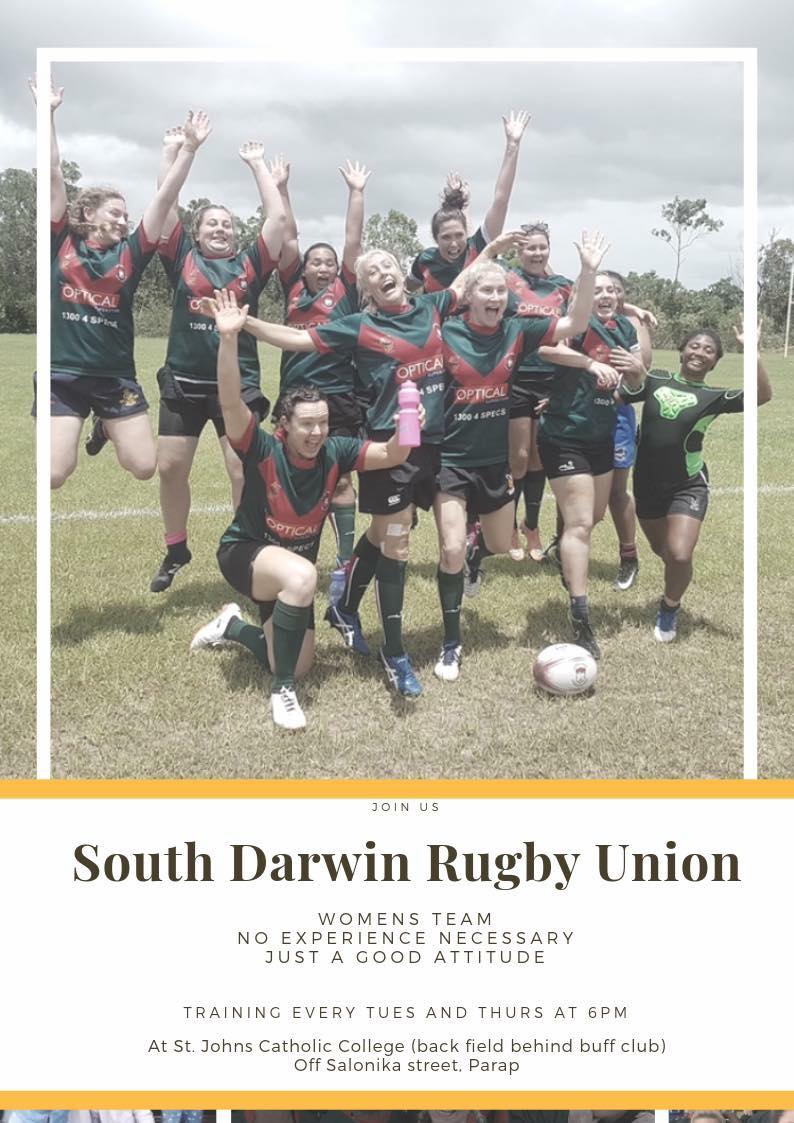 Slugger Cup
Slugger Cup V Palmerston @ Rugby Park 71 Abala Rd, Marrara NT 0812
Swampdogs 10s
Swapdogs Pre Season 10s competition at Freds Pass Reserve
Pre Season
Come join the Mighty Rabbithos for the 2019 season.
Adult Pre Season training has begun, new players welcome. training is at St John's Catholic College, 10-54 Salonika Street, The Gardens NT 0820 6:00pm every Tuesday and Tuesday.
Men and Women – all welcome!

Home Game @ Warren Park.
Grand Re-opening of  Warren Park v Dragons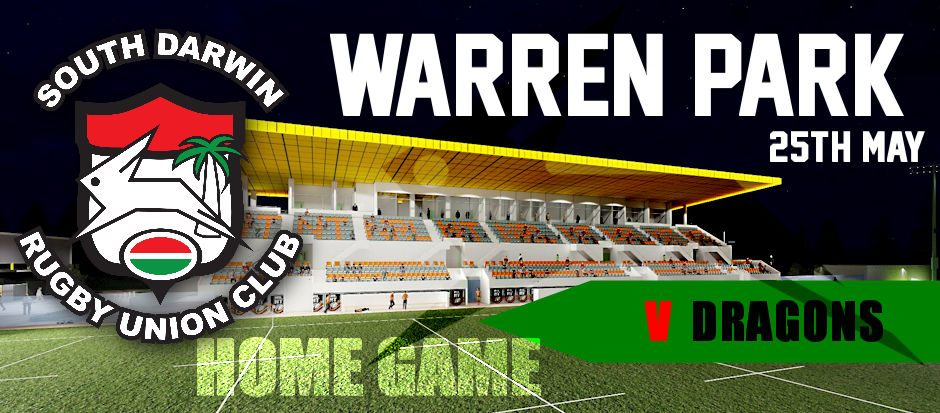 A Grade & B Grade
Come and join us for our homecoming May 25th The Rabbits return to The Warren
4.00pm B Grade v Dragons
5.30pm A Grade v Dragons
LIVE on you-tube and Facebook for those who can't make it.
Junior Rugby 2018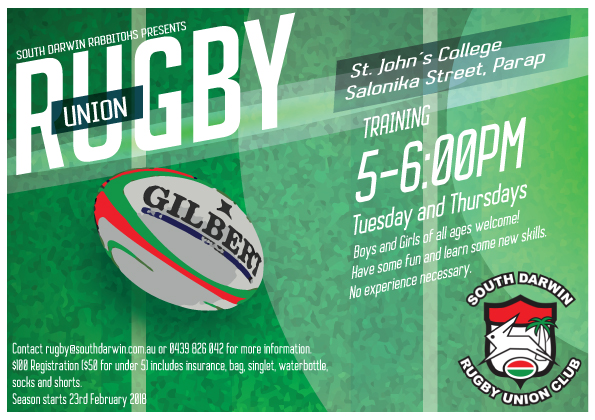 [Get the Flyer] [Find out More]
Shop Open
Afraid of looking frumpy on he touchline? Not to fret.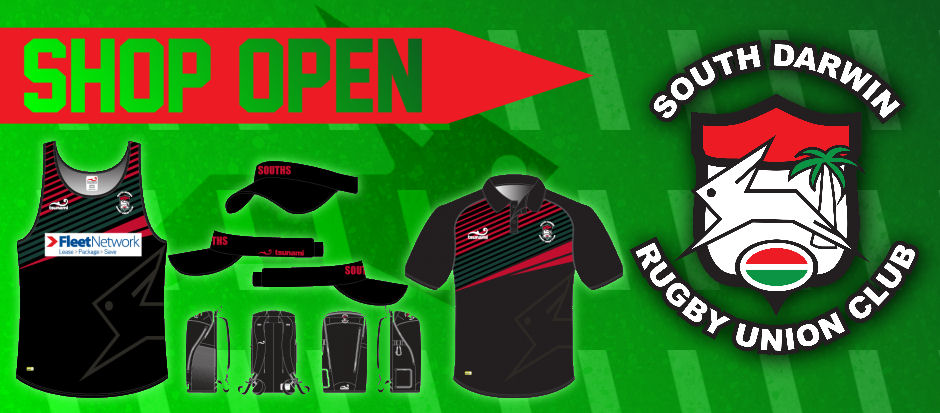 Order:
Singlets
Visors
Backpacks
Polos
Online orders will be open until Feb 13. Click Here
Orders will then be placed and made for delivery in early April.
All orders will be for pickup from JJs Car Hire depot – 7-9 Goyder Road Parap NT 0820 – during business hours – Monday to Friday – 8am to 5pm or contact the club for alternative arrangements More info: rugby@southdarwin.com.au
Season Opener – Slugger Cup


Opening Round of the 2018 Rugby Championship
Against Palmerston Crocs – the Slugger Cup.
Played at Moulden Oval Palmerston's Ground.
B-Grade 4:30pm
A-Grade 6:00pm